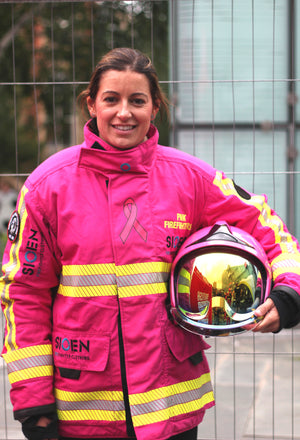 Sarah Bromley
I am an operational Watch Manager within the Fire and Rescue Service, i joined the Fire Service when I was 19. I am also lucky enough to be involved in the Firefighters Podcast, leading the social media and merchandise side of things aswell as one of the UK based Pink Firefighters.I love what I do and being able to do it is an absolute privilege.
Pete wakefield
I'm an operational Watch Commander within the UK fire and rescue service and joined the fire service as soon as possible when I turned 18. I'm also the founder of the Firefighters Podcast & the UK based Pink Firefighters.
My big WHY in both my job as a firefighter, communicator/speaker & as a fundraiser, comes from trying to make a difference in the world.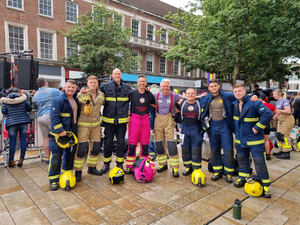 Northants Knights & Dames
We are a team of firefighters who compete in a sport called The Firefighter Challenge. Over the past couple of years we've had great success. We became British Relay Champions in 2022. We've also had many successes individually too including British champions and also a French Champion. Our team consists of both male and female firefighters.
Since being supported by Life Linez we've seen 10 personal bests, two individual champions and a team victory.
Instagram